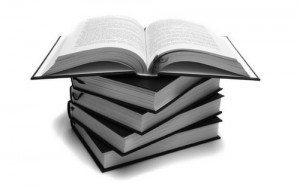 The educational system of the Republic of Belarus provides getting education at the levels ofbasic, additional and special education.
Basic education includes pre-school, general secondary, vocational,
specialized secondary, higherand postgraduate education.
Additional education is divided into additional education of children and youth, and additional education of adults.
Classification of levels of education of the Republic of Belarus meets the International Standard Classification of Education (ISCED 2011). Thus, the principle of lifelong learning is implemented in practice.
The educational system of the Republic of Belarus includes about 8500 educational institutions, with an enrollment of about 3 million Belarusian citizens. The number of foreign citizens, studying in Belarusian educational institutions is steadily growing.
Higher education in the Republic of Belarus
Professional and scientific training of students is carried out by state (43) and private (9) higher education institutions of different types: classical universities, specialized universities, academies,institutes.
Training is carried out at 15 educational profiles, including 382 specialties of the first stage of higher education (Bachelor's program) and 331 specialties of the second stage of higher education (Master's program).
1:GENERAL MEDICINE (ENGLISH)
2:DENTISTRY (ENGLISH)
3:PHARMACY (ENGLISH)
4:NURSING (RUSSIAN)
5:COMPUTER ENGINEERING (ENGLISH)
6:ECONOMICS (ENGLISH)
7:BUSINESS ADMINISTRATION (ENGLISH)
8:AERONAUTICAL ENGINEERING (RUSSIAN)
9:MBA (RUSSIAN)
10:MANAGEMENT (RUSSIAN)
11:INFORMATION TECHNOLOGY (ENGLISH)
12:INTERNATIONAL RELATIONS (RUSSIAN)
12:RADIO TECHNICS (RUSSIAN)
13:ELECTRICAL ENGINEERING (RUSSIAN)
14:PREPARATORY COURSE
15:TELECOMMUNICATION (ENGLISH)
16:LAW (ENGLISH)
17:TOURISM(ENGLISH)
18:HOSPITALITY MANAGEMENT(ENGLISH)